BCSP requires applicants, candidates, credential holders, and other status holders to disclose if they have been convicted of offenses or have had a professional license or credential suspended, revoked, or placed under probation, as outlined in the Criminal Conviction and Actions Against a Professional License or Other Credential policy. Information related to these matters is confidentially reviewed separately from other eligibility requirements and will be considered as part of the final credential application or recertification review, and at any time while status is held with BCSP.
BCSP will evaluate the information and reserves the right to deny an application, revoke a candidate's eligibility, or act against any status holder based on these matters.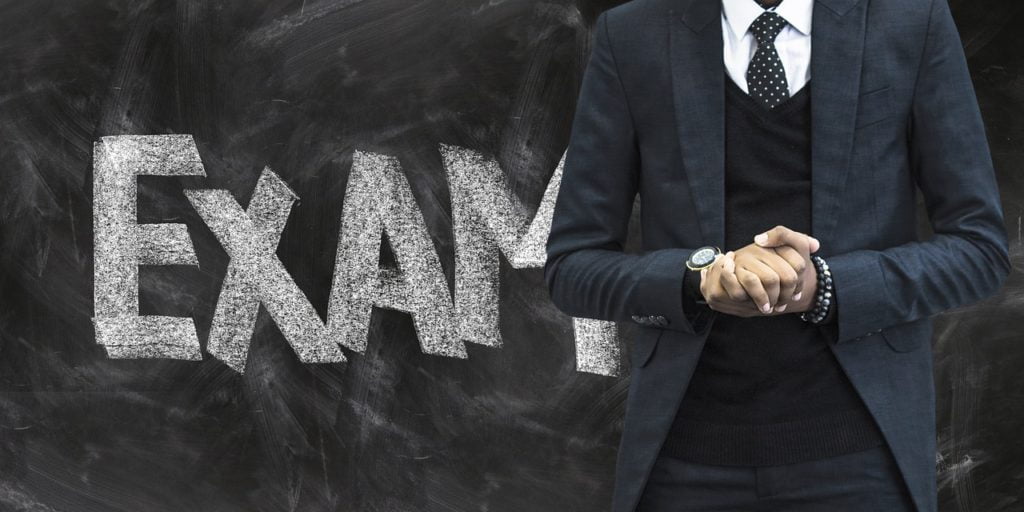 Introduction:
Welcome to our comprehensive free e-learning course that will guide you through the Certified Safety Professional (CSP) and Associate Safety Professional (ASP) exam application process. This course is designed to equip aspiring safety professionals with the necessary knowledge and skills to prepare and submit successful CSP / ASP exam applications. Whether you are seeking early-career credentials as an ASP or aiming to advance your safety career with a CSP certification, this course is tailored to meet your needs. Enroll now to unlock the path to a rewarding and impactful career in occupational safety and health!
Course Overview:
Our e-learning course comprises six modules, each focusing on critical aspects of the CSP and ASP exam application process. We've crafted these modules to ensure they are engaging, user-friendly, and packed with valuable insights to enhance your application.
Module 1: Creating Your Profile on BCSP

In this module, we'll guide you step-by-step through creating a robust profile on the Board of Certified Safety Professionals (BCSP) platform. A compelling BCSP profile is crucial in showcasing your qualifications, experience, and achievements. Learn how to maximize your profile's impact and attract potential employers and clients in the occupational safety and health field.
Module 2: Demonstrating CSP Qualified Credentials

This module will help you understand the essential credentials and qualifications required to pursue the CSP certification. Showcase your expertise and accomplishments effectively to position yourself as a qualified safety leader. Employers and clients seek CSP-qualified professionals, making this module integral to your success in the safety profession.
Module 3: Highlighting Your Work Experience

In this module, you'll learn how to present your work experience in occupational safety and health to strengthen your application. Highlight your achievements and contributions to demonstrate your practical knowledge and skills in the field. Emphasizing your work experience will enhance your chances of a successful application.
Module 4: Showcasing Your Education

Discover how to highlight your educational background, including degrees, certifications, and relevant coursework. Align your education with the CSP and ASP certifications to demonstrate your academic preparedness. A strong educational foundation is vital for the BCSP to evaluate your potential as a safety professional.
Module 5: Ethics Validation and Attestation

Ethics validation is critical for both CSP and ASP certifications. This module will guide you through the attestation process, ensuring your adherence to ethical standards in the safety profession. Upholding ethical principles is paramount, and the BCSP places significant emphasis on ethics validation.
Module 6: Be Safe FREE Support and Application Status

In the final module, explore the Be Safe FREE support resources to aid you in the exam application process. Learn how to track and monitor your application status for a stress-free experience. Utilizing Be Safe FREE support ensures access to valuable resources for a successful application journey.
Enroll Now and Elevate Your Safety Career:

Take the first step towards becoming a Certified Safety Professional (CSP) or Associate Safety Professional (ASP). Our free e-learning course will equip you with the knowledge and confidence to submit successful CSP and ASP exam applications. Unlock doors to endless career opportunities in occupational safety and health. Enroll now and embark on your journey to success!
Don't miss this opportunity to elevate your safety career. Enroll now!
About Instructor

Login
Accessing this course requires a login. Please enter your credentials below!