You are on journey of great learning, practice and discovery, and we are all here to support, facilitate and guide you.
You can, and you will do it !
Mahmoud M. Abdelrahman
29/01/2021
Egypt, Online Workshop
It was a great workshop that i recommend for every one attempting to take the journey to the ASP Exam, full of knowledge, learning techniques and provided by a professional instructor who covered the ASP Blueprint domains in a perfect way of knowledge delivery.
Thanks Mohamed for your efforts.
Thanks Be Safe !!
AbdelrahmanYoussef
08/12/2022
The course was very fruitful and give great roadmap to achieve the target, on other hand our Instructor was supportive , friendly with strong background
MohamedEldawla
01/02/2023
The training is amazing with helpful instructor,appreciate his effort to make that course easy and informative.Training is amazing
Egypt, Classroom Workshop
Really I appreciated Be Safe Ltd and Eng. Mohamed Khalaf to be my facilitator. He provide give me and enriched the necessary knowledge and skills to start and preparing to ASP certification
Muhammad Fayyaz
04/05/2021
Egypt, Online Workshop
I was reluctant at first to take this course as I am not well accustomed to online courses, but the course prove to be very effective and i learned a lot during the course.
Egypt, Classroom Workshop
The course open up my mind on a new way of thinking and considering myself as HSE professional. It's a definite course for each HSE professional
Fikry Abo El Makarem
31/01/2020
Egypt, Classroom Workshop
Many Thanks for Be Safe Ltd. for attend ASP workshop add value for my Knowledge in HSE and give me power to attend the ASP exam and be ready to CSP certificate
Mayadh Abdelaziz
08/02/2022
Egypt, Online Workshop
Mostafa Elattar
01/02/2020
Egypt - Classroom Workshop
Really it's a good experience that you are sharing with us during the training time , a high professional way to transfer the information , and your instructors good knowledge and skills as it a sufficient to transfer their experience to trainees .
UAE, Online Workshop
Mohamed Made the ASP learning Journey So Easy and suitable for all the attendants. I can't thank Mr. Khalaf enough for Delivering Such Enormous Amount Of Information at Amazing level of Professionality. He gave me the tools and Methodologies to Organize those kind of Info and the best way to apply in my work place through my current Designation. - The Delivery methods were matching all kinds of persons , i suppose .
Egypt, Classroom Workshop
The unique experience I gained from the ASP preparation course made it easy for me to know what gaps I have and how to strengthen my knowledge via lots of good resources in order to pass the ASP exam easily
it's a great piece of work as its makes you know your deficiencies and work on them, moreover, the quizzes give you a complete picture of what you will expect during the exam.all
Shaimaa Ibrahim
22/03/2021
Egypt, Online Workshop
The ASP workshop was really wonderful course to cover many areas in Safety & enrich your knowledge with all updates. In addition to the great value of Safety professional certificate.
Yasser Ghawani
27/09/2021
KSA, Online Workshop
Happy to join Be Safe Ltd and their training. the way of delivering the material and the knowledge is remarkable.
Instructor Mohammed is grateful and appreciate his effort during the course. I like the Material, practice on the HUB and
practice after the lecture by mobile App.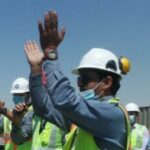 AbdulhadiAl-Hamdi
28/08/2022
It is a vary useful course , having a wide range of knowledge .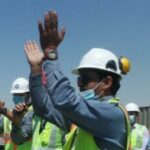 AbdulhadiAl-Hamdi
30/08/2022
A vary useful course and has a huge knowledge field .
Mohamed Shehab
29/11/2021
Egypt, Online Workshop
Ahmed Hamdy Salem
02/02/2020
Egypt, Classroom Workshop
This workshop contained a lot of useful information necessary for the success of the Safety Professionals (ex. Economic part...etc). It is considered as way to measure our current knowledge and to get more exposure with other safety professionals...This was a BACK TO BASICS refreshing step as well as a way forward to continue our Learning Process so as to excel in Safety Management...! I enjoyed such session a lot...and I advise all Safety Professionals to go through such an experience.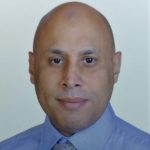 Mohamed Moukhtar
23/02/2022
Egypt, Online Workshop
The best training I had attended. Excellent materials and instructor
Egypt - Classroom Workshop
I experienced a nice time with my 11 colleagues. Sharing knowledge is a great way to learn.
Walid Abdelrahim
06/05/2021
Egypt, Online Workshop
Really honored to attend such course, an important step in my career
Mohamed Desouky
16/02/2020
Egypt, Classroom Workshop
Overview
A CSP candidate's professional practice is typically spent implementing safety management systems, making worksite assessments to determine risks, assessing potential hazards and controls, evaluating risks and hazard control measures, investigating incidents, maintaining and evaluating incident and loss records, and preparing emergency response plans, among other possible duties. A CSP may also have environmental management system responsibilities, including managing SH&E programs that can cover up to 1,000 or more employees.
Safety responsibilities of this level are found in virtually every industry including petroleum exploration, production and refining, manufacturing, construction, healthcare, and insurance.
Ref. Board of Certified Safety Professionals website
Outcomes / Material
Your CSP Journey
About the Exam
Requirements
Examination Information