Description
About Exam Prep. ONLINE Workshop
Associate Safety Professional (ASP) Examination Preparation Workshop. The ASP Exam is the first step required the two test processes to achieve CSP the gold standard certification for HSE Professionals. During this workshop, you will review hundreds of questions addressing all nine domains covered in the exam blueprint that will guide you toward full competency in the safety field. This computer-based examination consists of 200 questions that examine the candidate's applied knowledge and the application of experience gained through professional practice.
Download ASP Exam Blueprint Version ASP10
Mahmoud M. Abdelrahman
29/01/2021
Egypt, Online Workshop
It was a great workshop that i recommend for every one attempting to take the journey to the ASP Exam, full of knowledge, learning techniques and provided by a professional instructor who covered the ASP Blueprint domains in a perfect way of knowledge delivery.
Thanks Mohamed for your efforts.
Thanks Be Safe !!
Egypt, Classroom Workshop
Really I appreciated Be Safe Ltd and Eng. Mohamed Khalaf to be my facilitator. He provide give me and enriched the necessary knowledge and skills to start and preparing to ASP certification
Muhammad Fayyaz
04/05/2021
Egypt, Online Workshop
I was reluctant at first to take this course as I am not well accustomed to online courses, but the course prove to be very effective and i learned a lot during the course.
Egypt, Classroom Workshop
The course open up my mind on a new way of thinking and considering myself as HSE professional. It's a definite course for each HSE professional
Fikry Abo El Makarem
31/01/2020
Egypt, Classroom Workshop
Many Thanks for Be Safe Ltd. for attend ASP workshop add value for my Knowledge in HSE and give me power to attend the ASP exam and be ready to CSP certificate
Mayadh Abdelaziz
08/02/2022
Egypt, Online Workshop
Mostafa Elattar
01/02/2020
Egypt - Classroom Workshop
Really it's a good experience that you are sharing with us during the training time , a high professional way to transfer the information , and your instructors good knowledge and skills as it a sufficient to transfer their experience to trainees .
UAE, Online Workshop
Mohamed Made the ASP learning Journey So Easy and suitable for all the attendants. I can't thank Mr. Khalaf enough for Delivering Such Enormous Amount Of Information at Amazing level of Professionality. He gave me the tools and Methodologies to Organize those kind of Info and the best way to apply in my work place through my current Designation. - The Delivery methods were matching all kinds of persons , i suppose .
Egypt, Classroom Workshop
The unique experience I gained from the ASP preparation course made it easy for me to know what gaps I have and how to strengthen my knowledge via lots of good resources in order to pass the ASP exam easily
Shaimaa Ibrahim
22/03/2021
Egypt, Online Workshop
The ASP workshop was really wonderful course to cover many areas in Safety & enrich your knowledge with all updates. In addition to the great value of Safety professional certificate.
Yasser Ghawani
27/09/2021
KSA, Online Workshop
Happy to join Be Safe Ltd and their training. the way of delivering the material and the knowledge is remarkable.
Instructor Mohammed is grateful and appreciate his effort during the course. I like the Material, practice on the HUB and
practice after the lecture by mobile App.
Mohamed Shehab
29/11/2021
Egypt, Online Workshop
Ahmed Hamdy Salem
02/02/2020
Egypt, Classroom Workshop
This workshop contained a lot of useful information necessary for the success of the Safety Professionals (ex. Economic part...etc). It is considered as way to measure our current knowledge and to get more exposure with other safety professionals...This was a BACK TO BASICS refreshing step as well as a way forward to continue our Learning Process so as to excel in Safety Management...! I enjoyed such session a lot...and I advise all Safety Professionals to go through such an experience.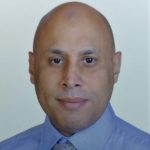 Mohamed Moukhtar
23/02/2022
Egypt, Online Workshop
The best training I had attended. Excellent materials and instructor
Egypt - Classroom Workshop
I experienced a nice time with my 11 colleagues. Sharing knowledge is a great way to learn.
Walid Abdelrahim
06/05/2021
Egypt, Online Workshop
Really honored to attend such course, an important step in my career
Mohamed Desouky
16/02/2020
Egypt, Classroom Workshop
The main objective of the workshop is to provide participants with the necessary context to pass the Associate Safety Professional (ASP) exam administered by the Board of Certified Safety Professionals (BCSP).
Workshop Outcomes:-
Successful completion of the course requirements is expected to result in participants' increased ability to:
Pass the ASP exam.
Obtain answers to questions about the examination process.
Understand the available resources to prepare for the exam.
Master of the Texas Instruments TI-30XS Scientific Calculator.
Practice basic concepts and knowledge of chemistry and physics through Blueprint.
Recognize safety management theories.
Solve exposure assessment basic algebra and trigonometry to solve various safety problems
Apply industrial hygiene principles to anticipate, evaluate common health hazards.
Apply the basic math calculations needed to answer math problems.
Recognize legal and ethical challenges in the practice of safety and health.
Identify areas where additional preparation is needed.
Understand the appropriate methods to conduct effective HSE training and communication.
Design an individual study plan that ensures exam success with the support of the instructor.
Master competencies needed to pass the BCSP exam.