A DMAIC Perspective on Physical Fatigue Management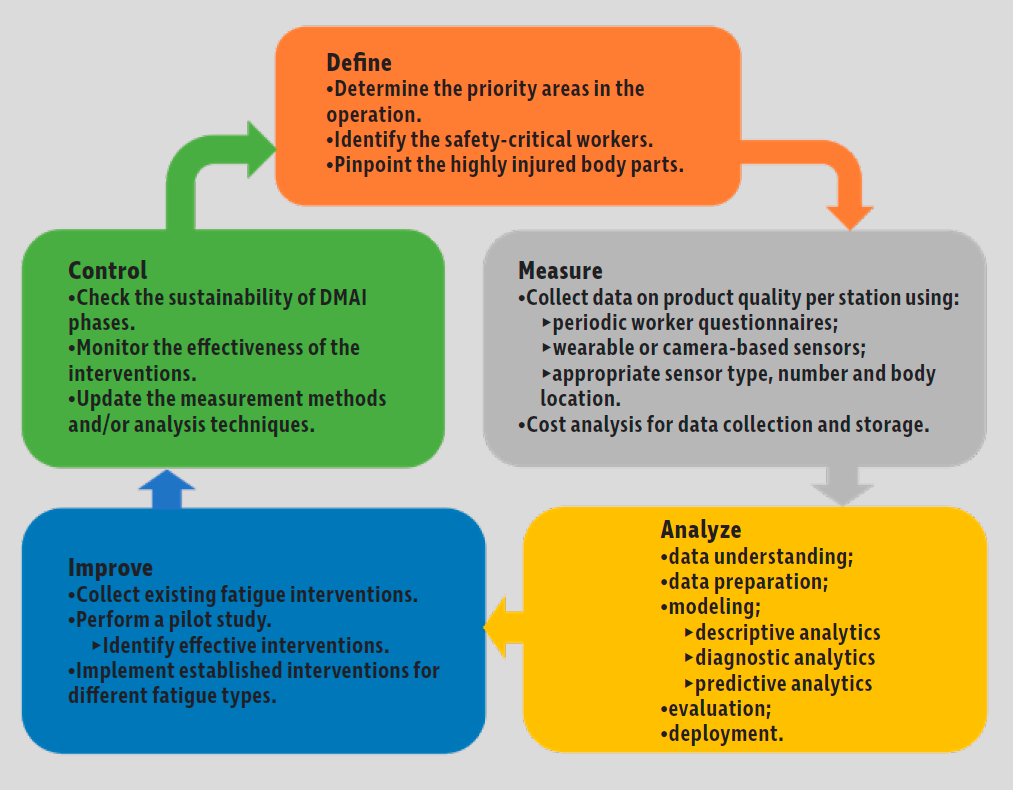 The American Society of Safety Professionals (ASSP) Foundation released a fatigue research report that shows the value of wearable technology in the workplace, encouraging employers to make a New Year's resolution to monitor the fatigue levels of its workers to reduce injuries and increase productivity. The three-year study was led by Dr. Lora Cavuoto at the University at Buffalo and Dr. Fadel Megahed at the Farmer School of Business at Miami University of Ohio. The project also involved researchers from Auburn University and the University of Dayton.
The study demonstrated how to capture a worker's safety performance and translate the data into personal fatigue levels. It's the first step in creating a comprehensive framework that can identify research-supported interventions that protect workers from injuries caused by being tired on the job.
A DMAIC Model on Physical Fatigue Management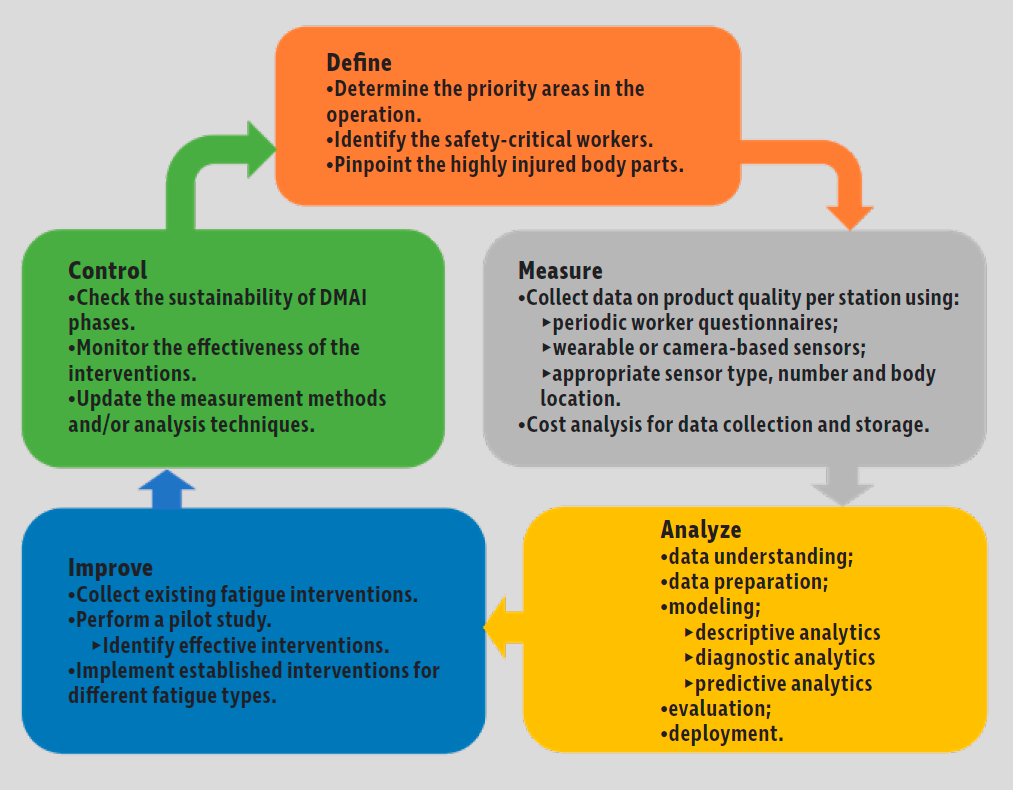 Researchers examined fatigue among manufacturing employees and looked at interventions for addressing fatigue. This article outlines a practical approach that OSH professionals can use to apply the research to improve their efforts to manage workplace fatigue.